Budapest Classics Film Marathon
September 4, 2019 @ 10:00 am

-

September 11, 2019 @ 10:00 pm
Event Navigation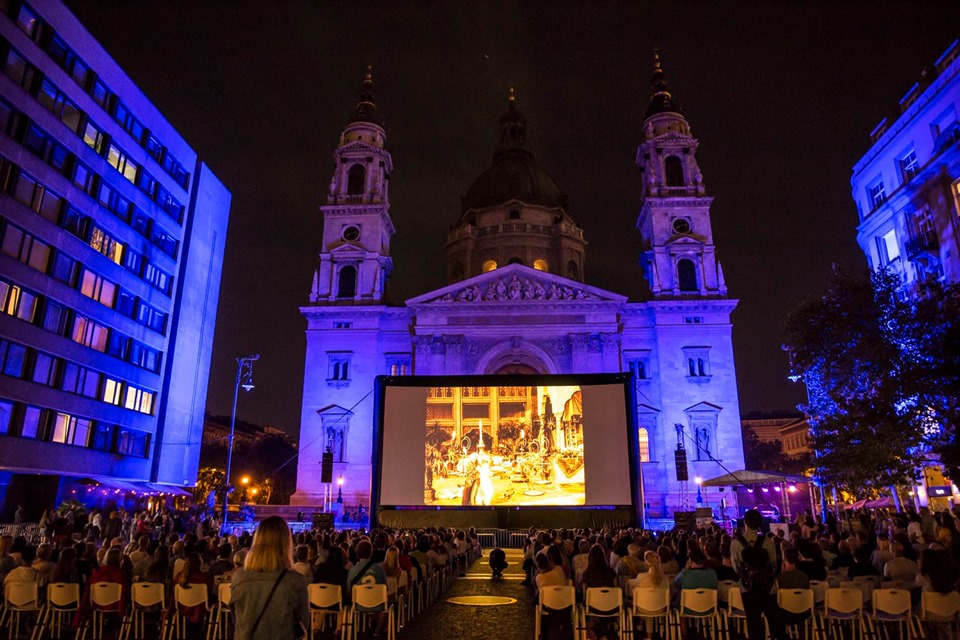 Over the eight days of the film festival, audiences can watch around 100 restored classic movies in several locations in Budapest and the cities of Eger and Győr. Among the guests, Budapest welcomes Pierre Richard, Michael Nyman, Udo Kier, Johanna Ter Steege and Magda Vášáryová. Once again, there will be free-of-charge open-air screenings in the square in front of St. Stephen's Basilica, just a few steps away from Aria Hotel Budapest. All are welcome to attend the free open-air screenings over six evenings in Szent István Square at the Basilica.
This year's programme presents the near 125-year linked history and development of film and music. Amongst the pick of great films there are silent film classics set to music, world-famous musicals such as My Fair Lady, Singing in the Rain and The Wizard of Oz, legendary film noirs from The Maltese Falcon to Le samouraï, Western epics, outstanding music-focused cult movies of film art such as Ragtime, King of Jazz, All That Jazz, Hair, Evita, Rocky Horror Picture Show, and wonderful Hungarian musicals, too.
The Hungarian film archive was established in 1957, ever since that date – under various names, locations, concepts and funding bodies – it has gone about the work of protecting and making accessible the film heritage of Hungary.
Picture from Budapesti Klasszikus Film Maraton / Budapest Classics Film Marathon
View all Events